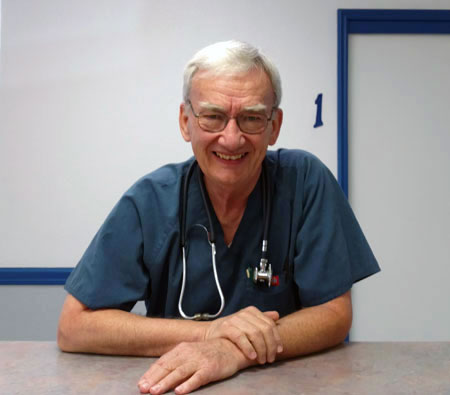 Dr. Dwight Benesh
About Dr. Dwight Benesh
Owner
Dr. Benesh was born and raised on a small farm near Ada, Minnesota. His family had about 60 Holstein milk cows and all the calves, feeders, and the responsibilities that go with them. He also had pigs, which he continued to raise during the undergraduate years to help his college expenses.
Dr. Benesh received a double major diploma in Biology and Medical Technology from Moorehead State University. He worked as a Medical Technologist at the Fargo Clinic, in North Dakota. He began his special studies in Chemistry, Physics, and Zoology at North Dakota State University. While working on the Masters program in Zoology, he transferred to the University of Minnesota College of Veterinary Medicine. During this time, he completed six years in the Army Reserve.
Upon graduation from the Veterinary college, Dr. Benesh joined the Animal Health Clinic in Fargo, North Dakota where he was a Partner for 11 years.
Dr. Benesh relocated to Chandler, Arizona in 1986 when he purchased the Chandler Small Animal Clinic. He believes in spoiling his clients and pets with lots of tender loving care, which has resulted in tremendous growth for the Chandler Small Animal Clinic.
Continuing education is priority for Dr. Benesh, who attends veterinary seminars across the country. Dr. Benesh is also a student of life whose greater purpose is to help his fellow man, together with his pets, live a better life.