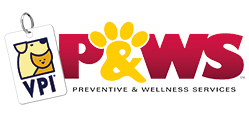 The VPI PAWS Wellness System
Chandler Small Animal Clinic now offers the VPI PAWS system for pet wellness care. PAWS provides an exclusive online portal that allows you to view your pet's preventive and wellness care treatment history, track your preventive care services, and update credit card and billing information.
The PAWS system allows our pet owners to enjoy monthly payment plans that help spread the cost of preventive care over time. You can also obtain comprehensive protection for unexpected veterinary care with an optional discounted VPI Pet Insurance policy. Finally, a custom toll-free telephone number is available if you need personal assistance.
The greatest benefit of all, however, is for your pet. Studies have shown that regular preventive care results in detecting and treating diseases earlier, leading to increased longevity and a better quality of life.