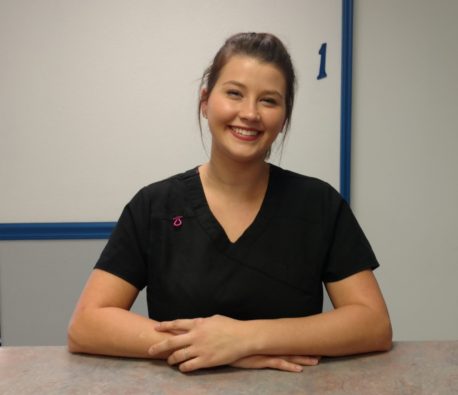 Breanna
About Breanna
Receptionist
Hi, my name is Breanna.  I have been working at Chandler Small Animal Clinic since February 2017.
I have 2 of my own dogs, Mack and Paco who enjoy coming to work with me and playing with their
friends in day care.  I love spending time and getting to know each and every client with their pet.
I am happy to help with any questions you may have about your loved ones, and look forward to
meeting you.